Weimar America, Here We Come! Virus Hysteria Adds $10 Trillion To The National Debt
Authored by Mike Whitney via The Unz Review,
There's no doubt that the Coronavirus is a serious infection that can lead to severe illness or death. There's also no doubt that 'virus hysteria' has been used for other purposes. Wall Street, for example, has used virus-panic to advance its own agenda and get another round of trillion dollar bailouts. In fact, it took less than a week to get the pushover congress to ram through a massive $2.2 trillion boondoggle without even one lousy congressman offering a peep of protest. That's got to be some kind of record.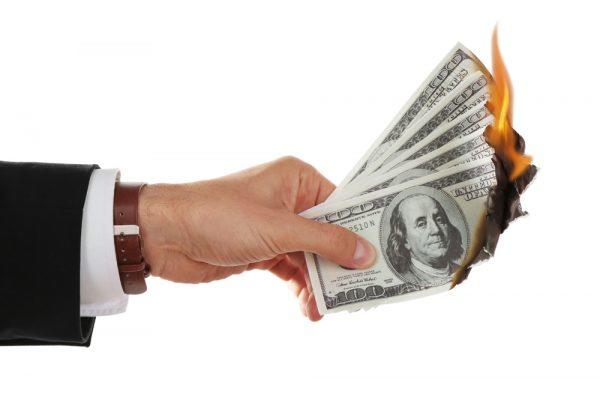 In 2008, at the peak of the financial crisis, Congress voted "No" to the $700 billion TARP bill. Some readers might recall how a number of GOP congressmen bravely banded together and flipped Wall Street "the bird". That didn't happen this time around. Even though the bill is three times bigger than the TARP ( $2.2 trillion), no one lifted a finger to stop it. Why?
Fear, that's why. Everyone in congress was scared to death that if they didn't rush this debt-turd through the House pronto, the economy would collapse while tens of thousands of corpses would be stacking up in cities across the country. Of course the reason they believed this nonsense was because the goofy infectious disease experts confidently assured everyone that the body-count would be "in the hundreds of thousands if not millions." Remember that fiction? The most recent estimate is somewhere in the neighborhood of 60,000 total. I don't need to tell you that the difference between 60,000 and "millions" is a little more than a rounding-error.
Sun, 04/12/2020 – 18:50
Or check out more news in finance.