Hong Kong Retail Sales Suffer "Very Enormous" Crash As Tourism Collapses 
Hong Kong's retail industry crashed again in October, as the city spirals lower into a recession that could lead to a collapse of the economy, reported Reuters.
Retail sales in October plunged 24.3% YoY, according to government data published on Monday. This was by far the worst print on record as the tourism industry in the last six months has evaporated.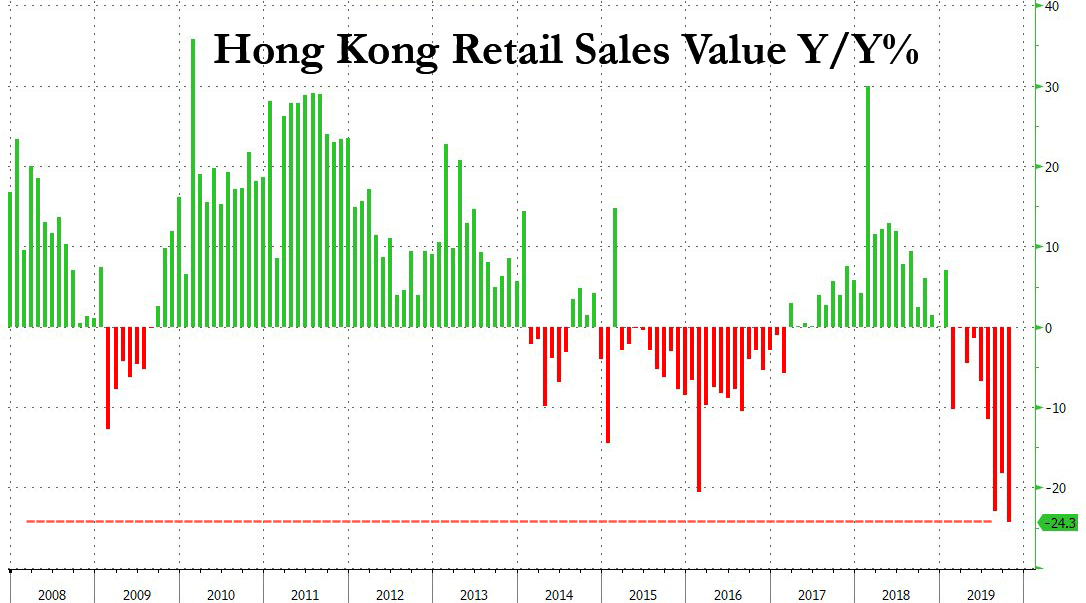 Retail sales fell to $3.85 billion in October, a ninth consecutive month of declines, following violent clashes between pro-democracy protesters and police around shopping districts, malls, and eateries. Many Mainlanders now view Hong Kong as far too dangerous for travel, one of the main reasons why the retail industry has tanked.
Read More